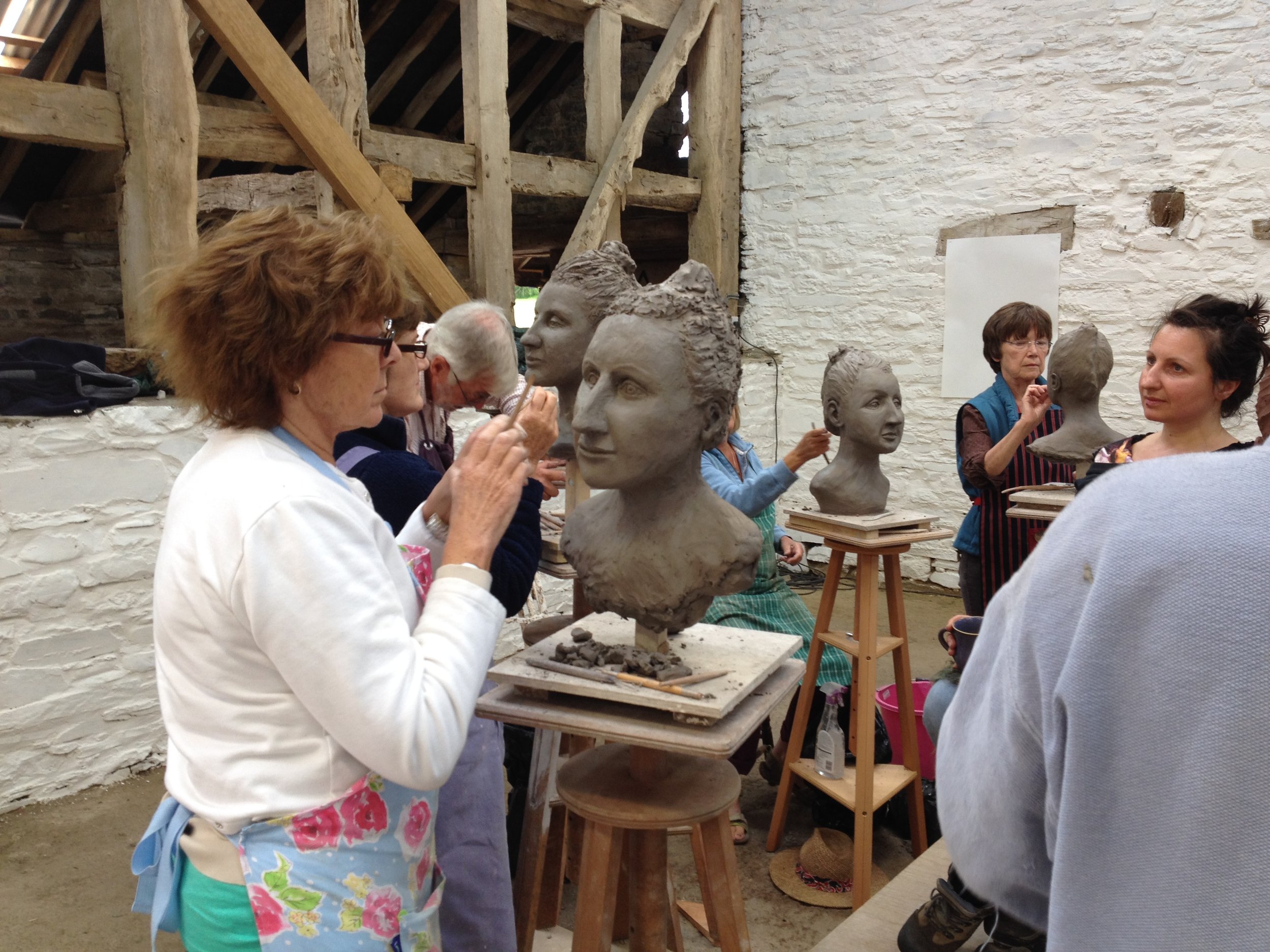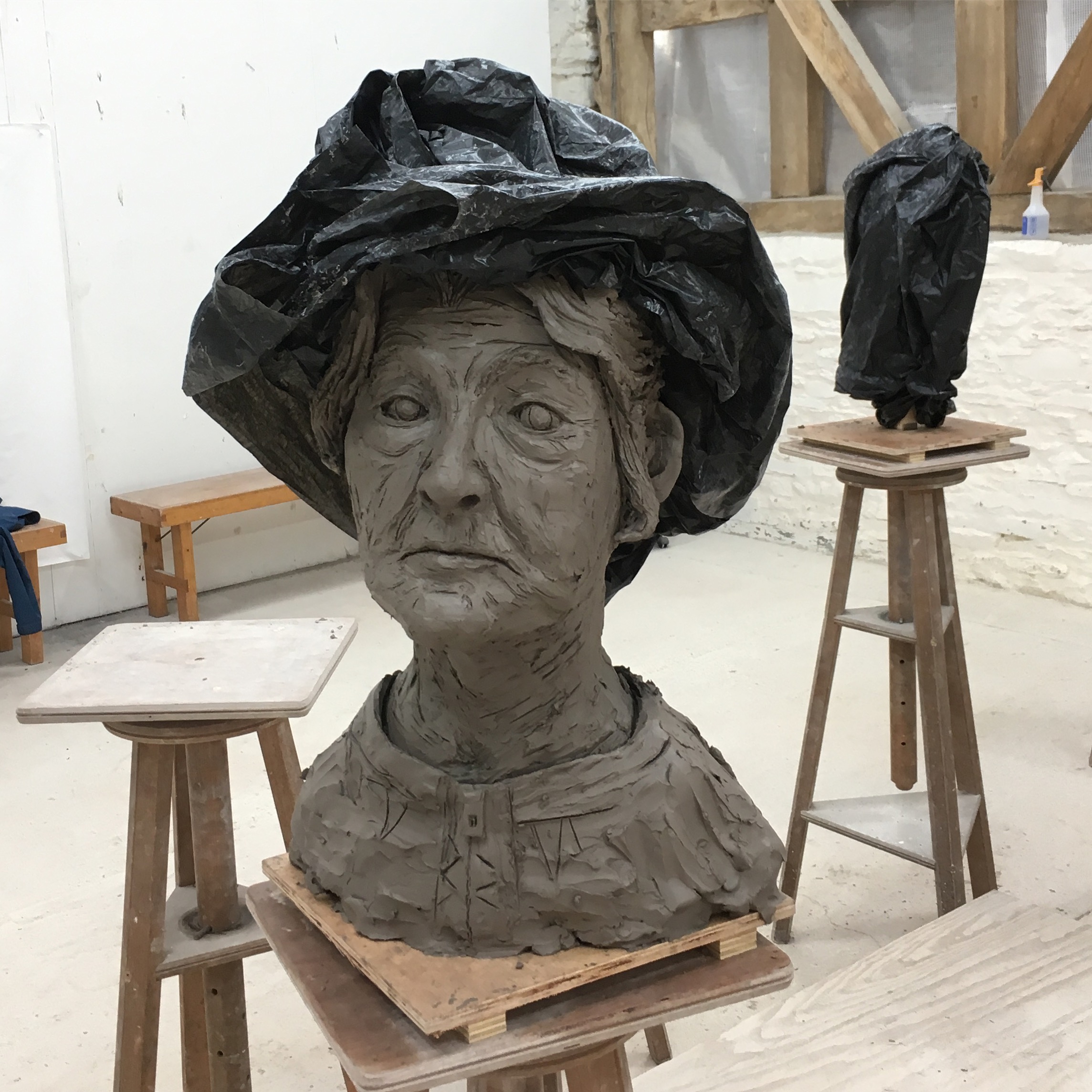 Sculpting the Head Stage 1
3 days £450
8-10 June & 23-25 June 2019
2 days £300
28-29 September 2019
An ideal course to start your journey into three-dimensional work, with a 2-day option for those who have less time available. This is an intensive modelling course using time-honoured techniques to construct in clay a portrait from a model.
Since ancient times, people have been making portraits of each other. This impulse remains as strong today as it was for the Egyptians 3000 years ago. The head, with its fascinating combination of simple and complex forms, remains at the root of all sculptural directions. Do we not look at this form more than any other in our lives?
Ideal for beginners.
(max. 9 people)